Hundred Soul CM
LV.19
GameManager
[Notice] Companion War
notice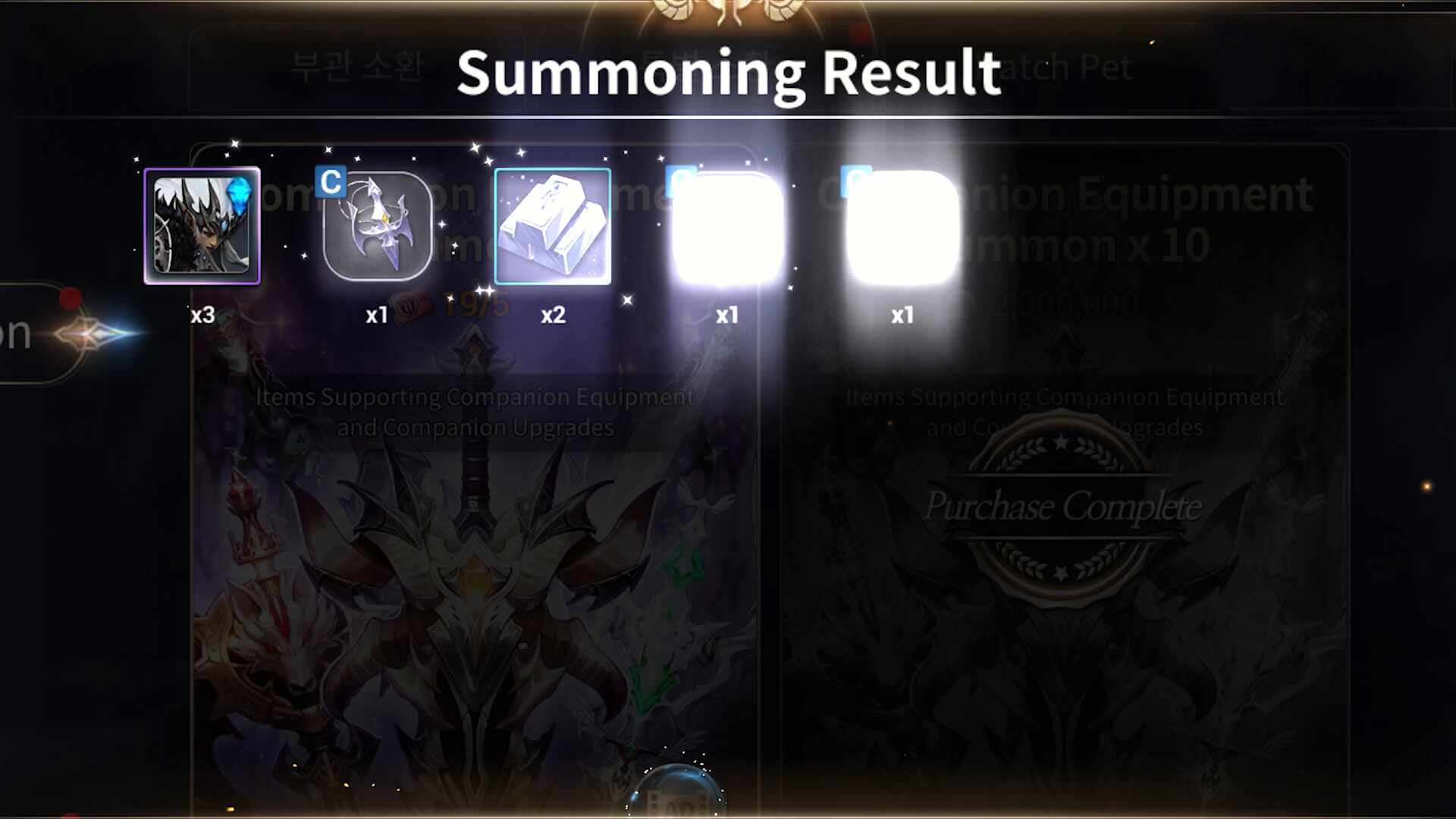 Hello Saviors, Companion War will take place, for further information, please refer to the [Arena]→[Companion War] icon from the main lobby.  
  Companion Wars pit your Companions against the Companions of other players. The goal is to fight multiple battles with your team formed at the start of the challenge and achieve more wins than the opponent. Companion Wars are held weekly, and the details of each week's challenge will be retained for that week. ※ You can continue a challenge begun on Monday through Tuesday-Sunday.  
  ◼ Evaluation Match A single evaluation match will be held when you first play the Companion War. You will be assigned to an initial league based on the number of wins achieved in this match.  
  ◼ Combat Rules - Two staring Companions will begin the battle. - The three reserve Companions must accrue maximum Rage before they can be swapped in for a starting Companion. - If a starting Companion is incapacitated, a reserve Companion will automatically join the battle.   ◼ Companion War Challenge - 3 Companion War Keys are provided each week, and the key count resets every Monday. You may continue playing using Emeralds after consuming all your Companion War Keys. - You can be promoted to a higher league for meeting promotion conditions. However, the challenge will end after 3 losses.   ◼ Battle Progression In Companion Wars, you can only control the swapping of combatants and skill usage. Battles end as soon as victory/defeat conditions are met or time runs out.   ◼ Companion War Reward
  ◼ Victory reward : Rewards are determined by the maximum number of wins achieved in a single challenge. Victory rewards can be obtained at the end of the challenge.  
Promotion Reward : You can only earn a certain league's promotion reward the first time you are promoted.