CM Alt
LV.25
GameManager
[EVENT] Vote for Best Drive Skill
PAST NEWS
The attractive Childs of Destiny Child   with a flashy drive skill animation   have made the eyes of the Candidates happy!   Among them, which Child's driving skill impressed you the most?   Vote for the coolest driving skill in the video!     *Please don't be sad that this voting event only depicts some Childs ;( If you think other drive skills are also cool, please feel free to recommend them in the comments!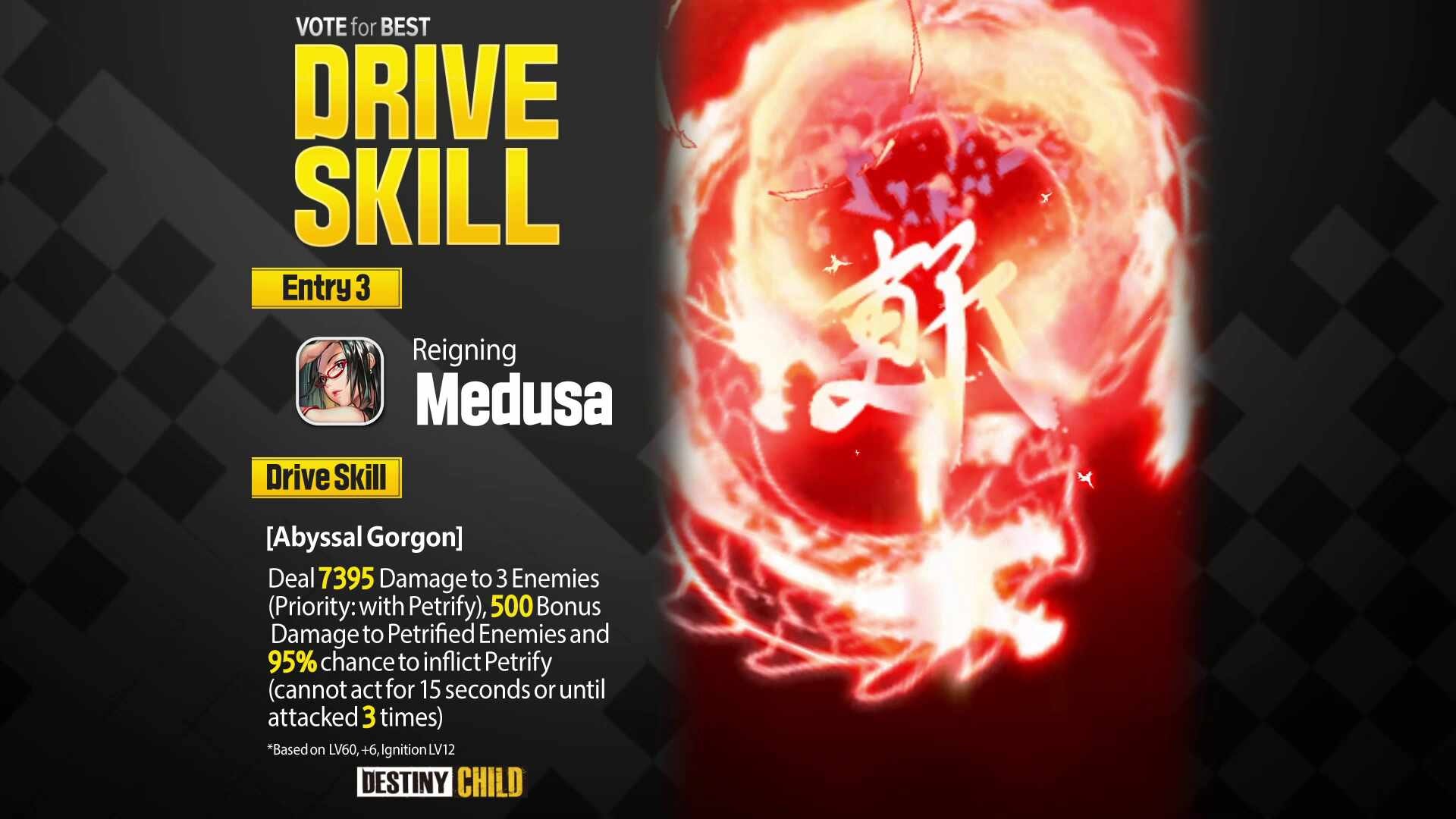 Poll Closed 523 Voted
Who has the Coolest Drive Skill?
Ophois

269

Mona

50

Medusa

6

Billy

31

Tiamat

61

Banshee

35

Mammon

7

Virupa

12

Mafdet

25

Chang'e

27
Event Date: Jul. 01 ~ Jul. 07 Event Reward: 200,000 Onyx upon reaching 200+ votes Reward Date: Consecutively from Jul. 13